8 Church WordPress Plugins To Improve Your Site
So many plugins…
If you've used WordPress for any length of time, you probably know that the most prominent feature of WordPress is its plugin library. WordPress has thousands of plugins. There's a plugin for nearly anything you can imagine (even one that displays Good Good Father lyrics in the dashboard).
However, with over 56,733 plugins (that's just the free ones on wordpress.org), it can be overwhelming. For example, if you search for "SEO" over 49 pages, yes pages, of plugins show up. Who could go through them all?
To make it easier on you and your church in this post, we are doing a roundup per se of plugins. We've scoured the WP repository and inter-webs for the top 8 Church WordPress plugins. Let's get to it, 2020 style!
Sermon Manager

What would a church WP plugin list be without a sermon plugin? Sermon Manager is a full-featured sermon management plugin perfect for managing your church's online sermons and content. It even has Divi modules and a developer API for custom mobile apps!
Features
Embed Videos
iTunes Podcasting
Sermon Notes
Share On Social
Youtube and Vimeo
Downloadable Notes
Interactive Prayer Wall
Compatible With Most Themes
Developer API
Divi Page Builder
When it comes to page builders for churches, the Divi theme and builder take the cake. Divi has built-in church layouts and is easy for even novice web designers to build amazing sites. Divi integrates nicely with Sermon Manager Pro making it the next on our list. See our post about page builders here.
Features
Drag and Drop
Visual Editing
Easy Mobile Preview
Optional Custom CSS
Sermon Manager Pro Module
Responsive Editing
Global Theme Builder
Hundreds of Prebuilt Layouts
Active Church User Base
Bloom Email Opt-in
Bloom is included for free with a Divi subscription. Bloom is an easy to use lightweight email opt-in plugin perfect for growing your church email list. With Bloom, it's easy to create inline opt-in forms (there's one at the bottom of this page 😉) that doesn't look like spam and match the rest of your site.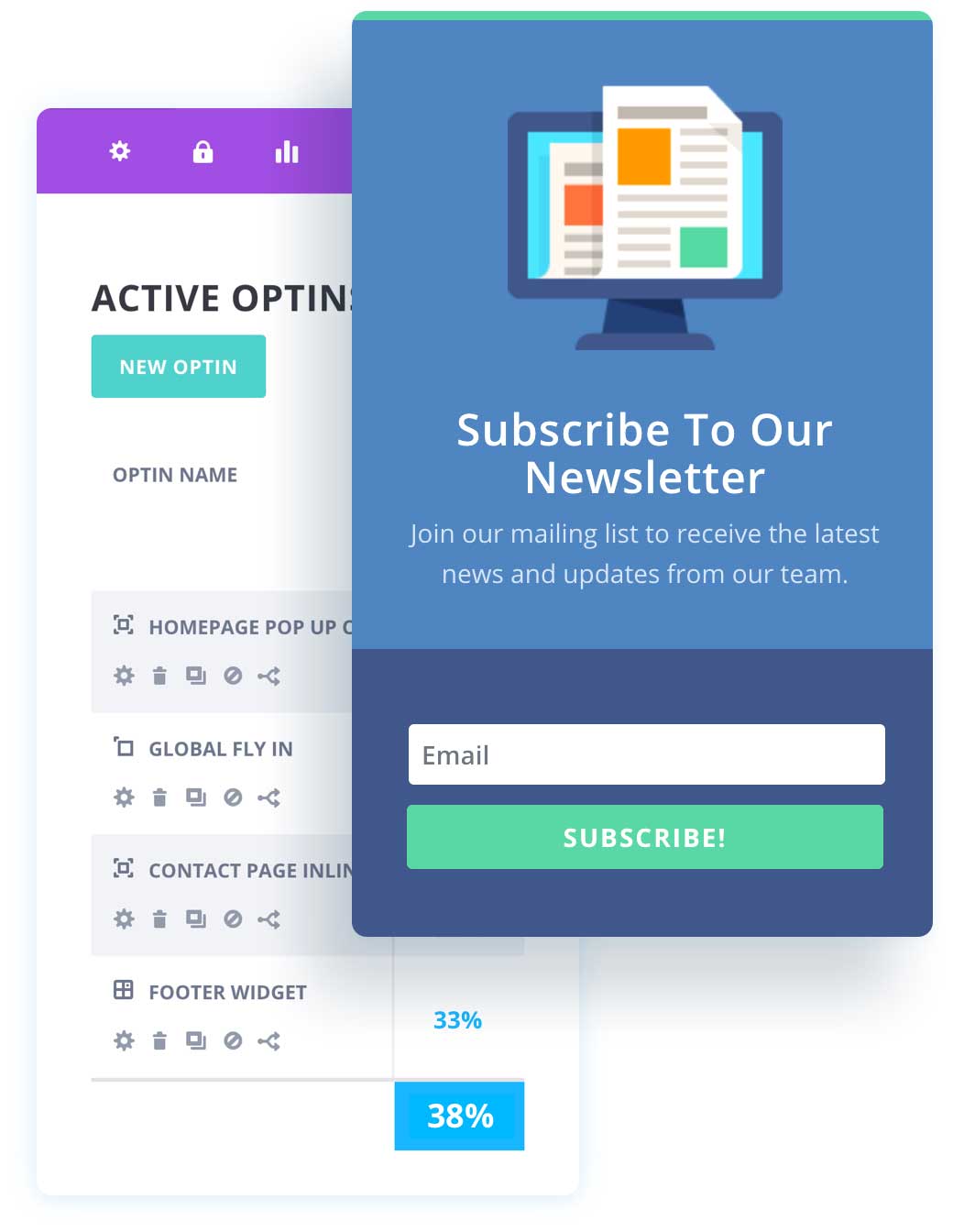 Features
Automatic Opt-In Pop-Up
Automatic Opt-In Fly-Ins
In-line Opt-In Forms
Below Content Opt-In Forms
Widget Area Opt-In Forms
Require Opt-In To Unlock Content (perfect for downloads, registration forms, or resources)
Smart Triggers
19 Email Marketing Integrations
All in One SEO
It's hard to rank your sites in search engines such as Google or Bing without an SEO plugin. I've found that All in One SEO checks all the marks and allows me to easily do what I need to do without getting in the way of my work. The free version is more than adequate for most smaller sites and allows you to grow in the future as needed.
Pairs great with Ubersuggest ($29/month). I use Ubersuggest to find keywords to use in All in One SEO. Unbersuggest shows you what keywords are easy/hard to rank for and how many people search for them. Keywords are great for driving traffic to your site that's looking for a church in your area.
Features
On Page SEO Optimization
Schema Support
Google AMP
Automatic Search Engine Notification
Smart Sitemaps
Webmaster Tools Connect
Social Media Integration
Google Site Kit
For the longest time, you would have to copy and paste JavaScript and go back and forth between dashboards to use tools such as Google Search Console or Analytics. Now you can do it inside the WordPress dashboard. Google's free Site Kit plugin allows you to easily add these services and more to your WordPress site and view data in your WP dashboard.
Site Kit Adds:
Search Console
Analytics
PageSpeed Insights
AdSense
Events Manager
For listing events on your church website, I recommend Events Manager. It's not the most user-friendly plugin and will require some knowledge of CSS to style your event attractively, but it is extremely powerful.
Features
Event Registration
Recurring and Long (multi-day) Events
Add To Google Calendar Buttons
Paid Events via Stripe or PayPal
Extensive Shortcode System
301 Redirects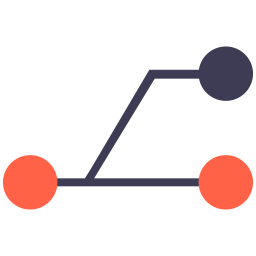 When changing page URLs or wanting to create short links, you need to be able to quickly and easily generate redirect links. When users visit pages that no longer exist and get a 404 error that hurts your SEO. 301 Redirects solves this by allowing you to create redirect links right in the WordPress dashboard.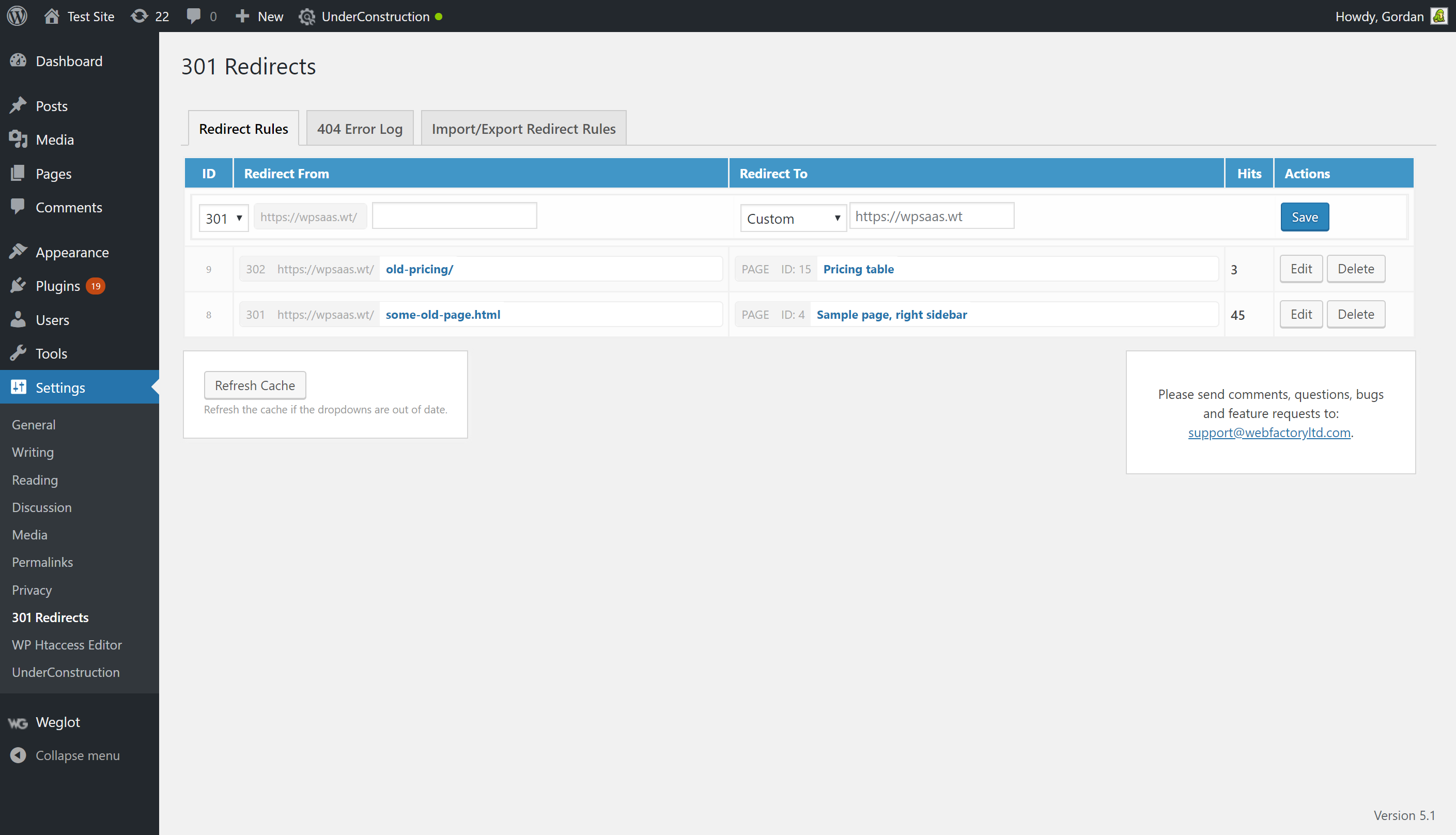 Features
301 or 302
Super-fast redirection
Redirect Stats
Import/Export Feature for Bulk Redirects Management
Two-Factor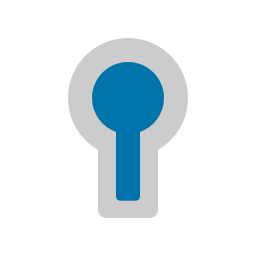 Two-Factor adds two-factor authentication to your WordPress site. This is useful for keeping out hackers and unauthorized admin users. I use my Yubikey hardware authentication key to keep my sites secure. But Two-Factor also supports: Email codes, Time Based One-Time Passwords (TOTP), FIDO Universal 2nd Factor (U2F), Backup Codes
Features
301 or 302
Super-fast redirection
Redirect Stats
Import/Export Feature for Bulk Redirects Management
There you have it, eight essential plugins for your church WordPress website!
Featured Image: @Mehaniq via Twenty20
This page does contain affiliate links. We use affiliate links to help fund The Church Factory. Affiliate links are links that give us a small commission when you purchase a product after clicking one of our links at no additional cost to you!